Streaming platforms like Disney+ are great places to revive brands like the long dormant, but still beloved, national treasure franchise. As part of the two-pronged strategy that plans to revive Nicolas Cage's treasure hunt action saga, a streaming series is in the works to help kick off the episodic side of things. Now that this project has just landed a heavy hitter in its cast, with Catherine Zeta Jones joining the adventure, I'm especially excited to see where this new expansion might go.
Who plays Catherine Zeta-Jones in Disney+'s National Treasure?
Don't get me wrong, the Disney+ The series is even labeled as such in the most recent announcement, which unveiled Catherine Zeta-Jones as the latest cast member to board the project. Like a national treasure fan, any new project that helps keep the franchise going was bound to excite me. The casting of Ms. Zeta-Jones only acts as a key to more excitement, as she feels like someone who is absolutely should be part of this franchise. Who couldn't imagine him taking on the following character description in the best of ways?
Catherine Zeta-Jones is finally going to be in a Disney franchise that looks like it should have been on her resume already. After movies like Trapping and The Mask of Zorro, theft and cunning are qualities we have seen time and time again in his characters. In a well-oiled machine like this historic scavenger hunt, it feels like finding the right formula for the Zeta-Jones wheelhouse, which is always exciting to see.
Billie's character also sounds like the perfect national treasure antagonist, as his motivations are on par with former villains in Sean Bean and Ed Harris. Harris's Mitch Wilkinson 2008 National Treasure: Book of Secrets is a particularly powerful comparison, as he was less driven by greed and more involved in personal pride. Catherine Zeta-Jones' Billie is also pursuing "deeper issues" than money, and it looks like that motivation could lead to a shocking revelation.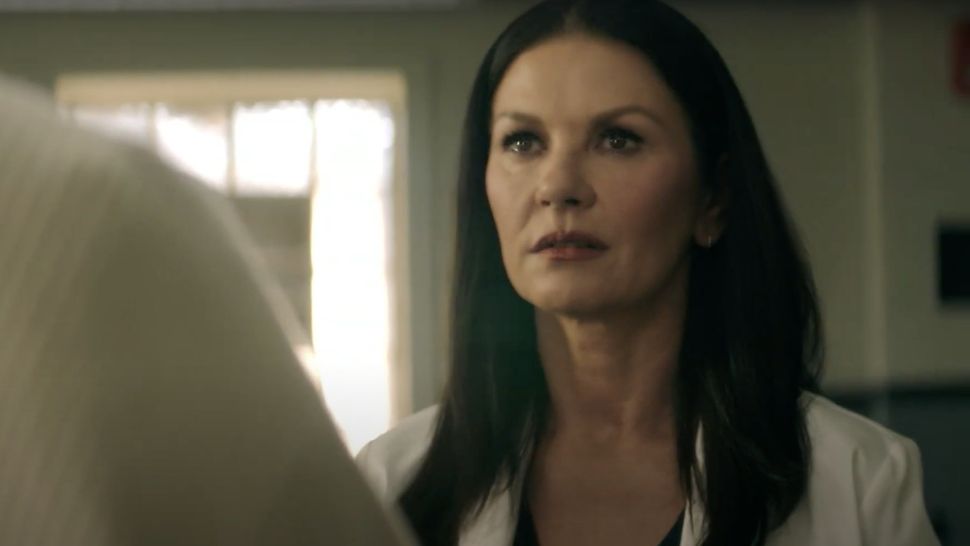 Why Catherine Zeta-Jones' Billie Is Such An Exciting Prospect
I'm only speculating here, but part of the synopsis for this Disney+ series mentions that protagonist Jess, played by Lisette Alexis, is in search of treasure and "the truth about her family's mysterious past." If the halves of this theoretical amulet line up like I think they will, Billie is probably on the hunt for the treasure because Jess is doing the same thing as her long-lost potential daughter. Perhaps they are blood relatives of a different kind, but with the strong current of the family treasure hunt, a solid pillar of the national treasure saga, Catherine Zeta-Jones sounds like she could be a very important endgame part of this project.
With national treasure 3 script being in development for theatrical release, crossover potential is most likely the icing on the cake of this whole sundae. If the Disney+ series does well and connects to the script currently in the works, a Nicolas Cage/Catherine Zeta-Jones reunion could happen down the line. Again, this is a collaboration that should have happened a long time ago, yet Cage and Zeta-Jones never got the chance. What better way to make that happen than in the ride of absolute joy that is the national treasure saga?
the national treasure The series is set to begin production this month in Baton Rouge, Louisiana. Between this and the brand new Tim Allen directed Santa Claus series2022 TV schedule could be a nostalgic treat for all Disney+ subscribers. It is expected that the television branch of this franchise often delayed doesn't encounter the same kind of obstacles that its movie-sized sibling frequently encountered.